Anodized Aluminum Tubing
BK-ALPROF, as the best custom aluminum profile supplier, offers a huge selection of anodized aluminum tubing for sale. We are an experienced supplier with a large inventory of aluminum extrusions. One of our main advantages is that we are capable of delivering high-quality products faster than anyone else in the industry.
At BK-ALPROF, we anodize products made of high-quality material only. We use alloys 6063 and 6060 for all our shapes. These alloys are approved by government standards and are mostly used by top-of-the-range aluminum profile manufacturers.
Not only round anodized aluminum tubes can be found in stock on our website, but also square tubes, flat profiles, connectors, angles and various products of customized shapes.
How You Can Order Our Anodized Aluminum Extrusions
Fill up the form below or call us at +1-718-303-2335. Further steps will be as follows:
1. Specifications are created;
2. An agreement is concluded;
3. An invoice is issued, based on the specifications;
4. Your project is put into production after a prepayment of 50%;
5. The fulfillment of the order takes 10 to 20 business days;
6. The rest of the payment is made within 5 days after your extrusions are ready for shipment;
7. Your perfectly anodized aluminum product is shipped to you.
Types of Aluminum Tubes That We Anodize
Our manufacturing capacities allow us to thoroughly anodize various types of custom extruded aluminum shapes and a wide range of standard tubes. The most common types of aluminum tubes that undergo the process of anodization are:
Coil tubes

Round tubes

Triangle tubes

Square tubes

Rectangular tubes

Rectangular tubes with round corners

Round tube connectors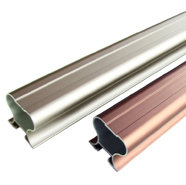 Profiles types
What is Aluminum Anodizing?
Anodizing is a process of creating a coat on the surface of an aluminum product. It creates a long-lasting finish and, at the same time, preserves the natural beauty and texture of the metal if needed.
This protective coat is not just applied to the metal surface. It is chemically integrated inside of it. This is the reason why this finish is so durable, resistant to corrosion. It will never chip or wear off under normal conditions. The anodized finish creates a surface hard enough that it can be exceeded by the diamond only.
Anodized extruded aluminum preserves its best qualities for a longer period of time. Pipes treated this way become corrosion- and abrasion-resistant. The anodizing process also creates a protective finish that enhances the look of the metal surface.
Aluminum is a popular metal to be used in construction industries, and tubing is one of the most-requested shapes. The metal demonstrates amazing features on its own. It is strong, lightweight, and rust-resistant. However, anodized aluminum extrusions come with an even harder surface that makes the product suitable for use under extreme conditions.
Benefits of Anodized Aluminum Tubes
Anodized extruded aluminum has great characteristics, such as:
Durability. It is durable and has a longer lifespan than regular aluminum products. It also requires little to no maintenance with gentle cleaning.

Color. The color of the aluminum remains stable with a protective finish.

Texture. The surface will remain unchipped, and the extrusions will look as good as new for many years. The process of anodizing preserves the texture of the surface, but there's an option of applying gloss to make it even smoother or paint the required color.

Corrosion resistance. Aluminum is a rust-proof metal, but anodized coating provides extra protection to the surface from oxidation or other types of damages.
All in all, any anodized aluminum product, including tubing, does not require special maintenance and preserves its qualities and value for a longer period of time than aluminum products that were not anodized.
For detailed information on product and price, please, call on our hotline: +7-800-500-60-04
Extrusion of profile
BK-ALPROF provides a wide range of services for the aluminum extrusion and the supply of aluminum profiles of various shapes and sizes. All products are made of aluminum alloys 6063 and 6060 with the government standards DIN EN 12020:2 at ISO certified company.
On our site you can find aluminum products of standard shapes (flat bars, square, rectangular and round tubes) for different purposes or order a custom aluminum profile. BK-ALPROF is an aluminum profiles supplier, that meets all the needs of your business.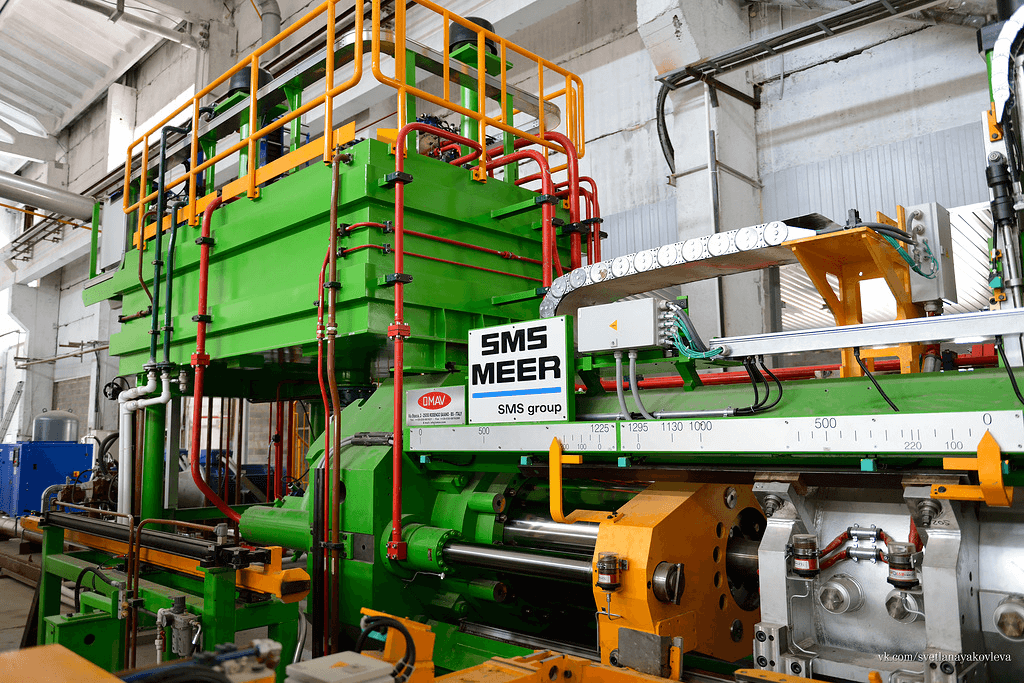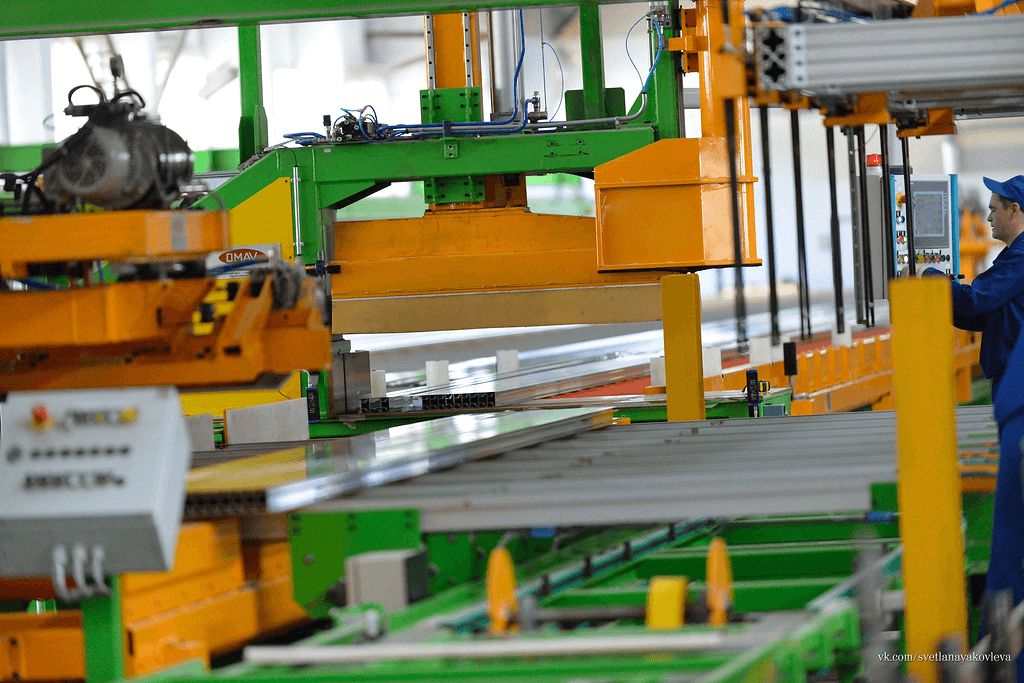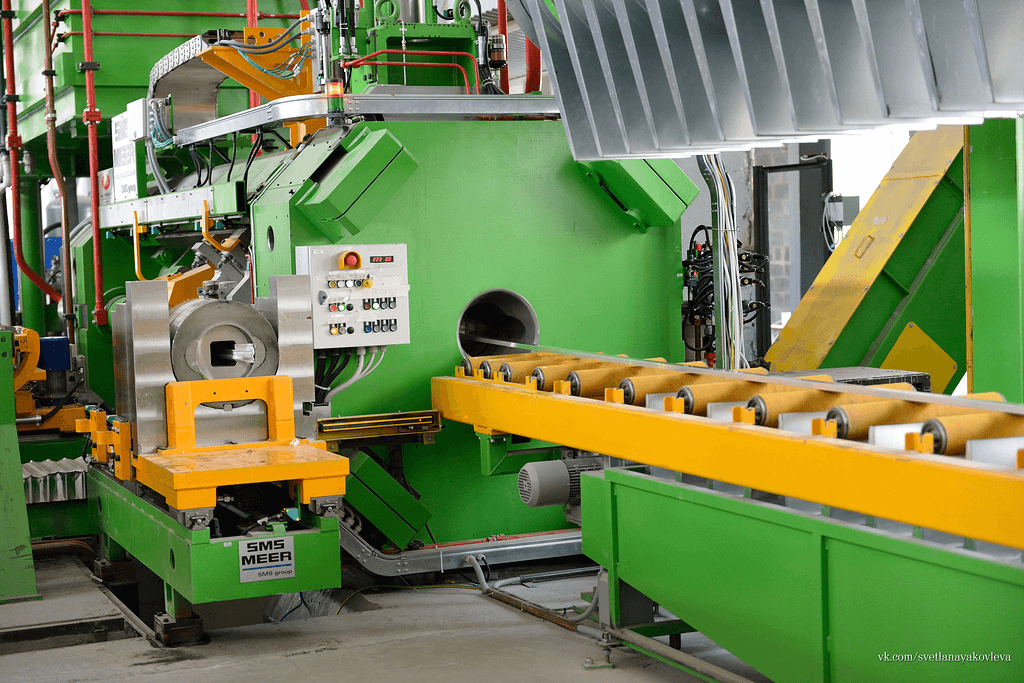 Contact us
If you still have any questions, please leave us a message. We will be glad to reply to it
Get the full catalog of products and price-list on email
* indicates required field